konnichiwaaa :3
when I open the community without log in first, it's looks like this community is dead. so, I decided to make this post.
it has been more than a year this community become members only. so, you have to join the community to get your daily dose of our dorky light.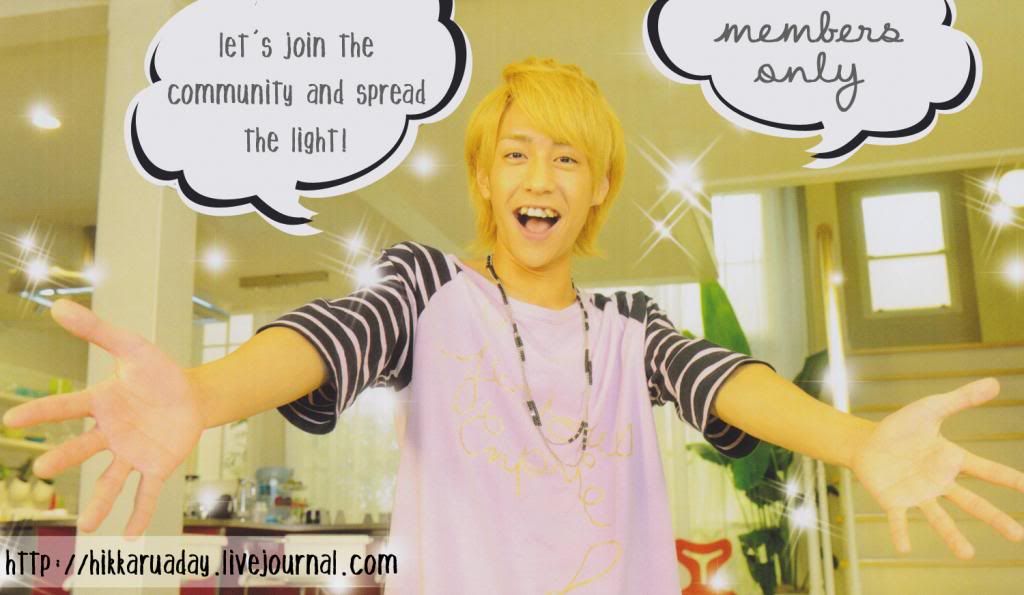 admins are doing our best to keep posting hikaru's pic everyday.
feel free to join the community, talk about and suggest the pic of our dorky light on every pic posted here :)
Current Mood:
excited